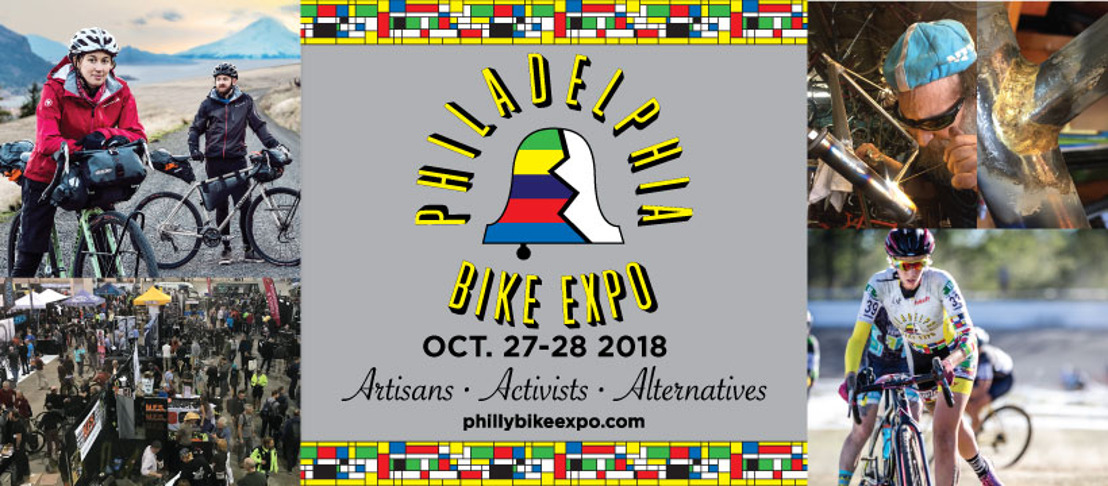 The 2018 Philly Bike Expo - October 27 & 28
A Showcase of Artisans, Activists and Alternatives
We would like to invite you to the 2018 Philly Bike Expo this weekend (October 27 and 28)- please RSVP here.
Over the past few years the Philly Bike Expo has been the fastest-growing bike show in the US, proving to be a significant event on the calendar showcasing brands large and small from across the cycling spectrum. This year is going to bring another record-breaking show for both exhibitors and attendees- for the first time ever, the show has sold out of exhibition space.
Featuring global brands, frame builders and small bicycle companies, the Philly Bike Expo showcases cycling companies of all stripes. Amongst the diversity of brands one of the big draws continue to be the dozens of frame builders, parts companies and boutique artisans who represent a diverse set of ideas and innovations across multiple disciplines and interests. Of course there will be jaw-dropping customs aplenty, but the Philly Bike Expo also features a healthy collection of exhibitors showing their latest production bikes, componentry, and cycling apparel.
Beyond all the hardware the Philly Bike Expo is a show with a mission, seeking to showcase the transformative power of the bicycle as a force for personal, social, and planetary health/sanity by promoting the active transport culture in all its diversity. The show schedule includes a wide range of seminars and special group rides covering topics of interest to all types of riders.
The Philly Bike Expo is the cycling industry's most inviting and varied show; and just as importantly, it has grown a reputation as a great time for all involved. We look forward to seeing you in October.
Notable Exhibitors Pre-Registered for 2018:
Philly Bike Expo at a Glance:
9th year of the show

Founded 2010

2017 attendance: 4,677 visitors, 162 exhibitors

2018 exhibitor sales- sold out in October.

Past shows have received media coverage from dozens of cycling and general-interest outlets

Philadelphia and the surrounding 150 miles has the largest population of any area in the US (40 million)

Follow #2018pbe and #phillybikeexpo on social media